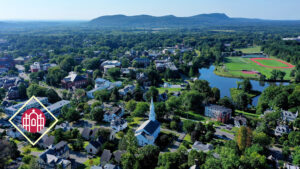 Make Smith College the Beneficiary of Retirement Assets
55% of documented bequest intentions naming Smith as the beneficiary of $10,000 or more in your retirement plan will count toward our 55th Reunion gift.
Fund a Smith College Life Annuity from an IRA
Recent changes in legislation make it possible to fund charitable life annuities from an IRA with certain restrictions, so please consult with the Gift Planning office for details. 100% of the price you pay counts as part of our 55th Reunion gift.
Make a Gift to Smith College via an IRA Charitable Rollover
If you are at age 70½ or older and are the owner of an IRA, you can make tax-free IRA contributions directly to Smith. For more information please see the gift planning site. 100% of your gift counts as part of our 55th Reunion gift.
For more information:
Visit: https://smith.plannedgiving.org/gifts-from-retirement-plans